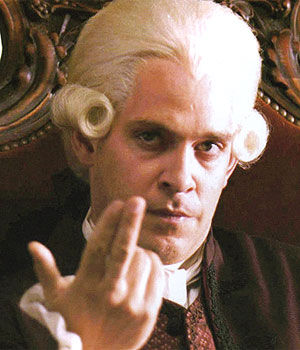 Contents
News Section
1.War!(Again)
In 'The EITC Lord' War Report, it stated that the war with Captain Leon was over, the peace was barely lasting. On Tuseday March 1st, after reports of Leon claiming the title as head of the EITC, a massive EITC coalition has now officially declared war on Leon and all his allies. The group consists of several main EITC guilds including the Black Officers, the Co. Republic and the Royal Imperial Co. just to name a few. Along with said EITC guilds, a large number of pirate guilds have been recruited for the cause against Leon. Although the war is officially started, no battles have taken place yet, but we can expect the fighting to start soon. Due to the incredible importance and danger of the war, no further information is to be released to the public, but a war report every two days will be published such as before.
2.Mysterious Group Found
Recently a enigmatic group called the 'League of Guilds' has been discovered. Very little is known about the group but we were lucky enough to achieve an interview with their leader Rasputen Dreamweaver. He explains the League of Guilds as, "Good guild masters working together for fun and info, giving their guilds good things to do." At each of their meetings, a huge amount of people gather for events and other such things. Although a sort of government, the league does not participate in wars or major conflicts. They do not support nor hate the EITC but say that we are, "A good source to plunder from." (Other information has been withheld by request)
EITC Fashion
EITC Best Dressed
This week, the EITC Best Dressed Award goes to Lord Samuel Redbeard of the Black Officers, for a stylish twist on the classic outfit.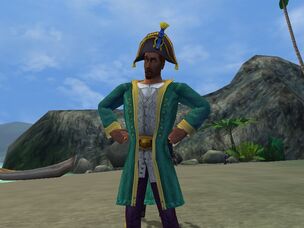 Latest from London
Recently, in the wars with Captain "Lord" Leon, England has been forced to choose a side. "We must ally ourselves with Leon. However, this alliance is shaky at best. It may not last for long," said the king. English warships have been spotted leaving London. What does this hold for the Caribbean? What is the king planning? Only time tells.
Advertisements
Q&A
(No Q&A avalible, if you would like one of your questions posted in 'The EITC Lord' Q&A Section, please contact Lord Cad Bane on his talk page.)
'The EITC Lord' magazine is written by Lord Cad Bane and King John Breasly and is an official publication of The East India Press.