The Admirals' Club is a wiki organization formed for distinguished and esteemed (former) military leaders that are apart of the Pirates Online Players' Wiki. In order to join this well-rounded group of men, its Grand Admiral, or leader must first be consulted via his/her talk page. Only a nation's best military leaders/lords are able to join this organization, and they can be former leaders. The Admirals' Club was formed by former EITC Lord, James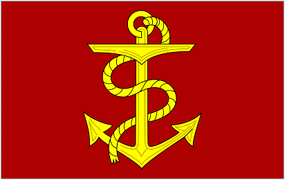 Macstealer. This exclusive club is open to anybody from any country's military, as long as you are a military
leader
. Not anybody out of any old military is allowed to join this. To nominate somebody, just state their name, military rank, and country they served for in the comments section below. To officially join this organization yourself, just leave a message on the Grand Admirals's talk page. Members of this organization will be addressed as 'Admirals', while higher members will be known as 'High Admirals'. The leader is known as the 'Grand Admiral'.
Admirals
Grand Admiral ~ Former Lord James Macstealer
High Admiral ~ Lord Matthew Blastshot
High Admiral ~
Admiral ~ Joseph Plundereagle
Admiral ~
Admiral ~
Admiral ~
Admiral ~
Community content is available under
CC-BY-SA
unless otherwise noted.