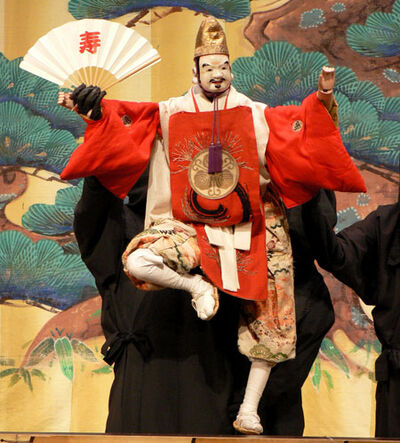 Ayatsuri Theatre is a Japanese puppet theatre located in Edo, the capital city of Japan. The puppets are an average size of four feet. The theatre hosts a variety of shows from warfare to comedy.
Regular show - 10 Yen
4 Hour Show with 30 minute intermission - 20 Yen
We also sell unused puppets. The prices vary depending on the puppet.
Food and Drink
Edit
Ayastsuri Theatre sells food made by Davy Gunfish's Walk Through.