Welcome to the EITCSI!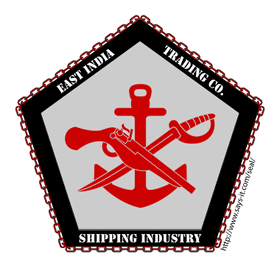 The EITCSI or the East India Trading Co. Shipwright Industry is a shipping industry that supplies ships to the EITC and is the main supplier for the EITC and the Royal Navy. In 1735, Robert was around with the EITC ships and noticed issues with the ships. A few issues that he knew how to fix easily. Then when the EITCB was opened, Robert asked King John Breasly to open this industry. It was approved then all the EITC and Royal Navy vessels in the Carribean are of the EITCSI. In the beginning it was small and Robert noticed that just EITC and Royal Navy were able to buy these high class vessels. So then Robert made these vessels public to pirates and others that want these vessels. When this happened then the local shipwrights were bought out buy the EITCSI. So then the Antik server's shipwright's are all ships from the EITCSI. So when you buy a ship on Antik it comes from the EITCSI. So if you want these high class vessels come over to Antik and buy yourself a fine class vessel. Since we've started the EITC and Royal Navy and many pirates have had better quality vessels. Since this the EITCSI supplies ships to all EITC members and Royal Navy for lesser price while pirates have to pay for higher price. But remeber that our ships are of the highest quality! We're open on the Antik server and whenever you buy ships on this server they come from us! So buy and set sail !
Edit this page at User:Captain Robert/EITCSI/About Us
Anybody could add themselves as long as they are a member of the EITCSI. Also if you want to apply for a job please ask me here. Thank You!
Trending pages
All items (20)