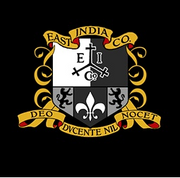 The
Co. Republic
currently is led by Lily Maga and has 9 members.
Past and Current Members
Cad Bane (Former guildmaster)
Riskitail the great (officer)
Grunt (member)
Chris firhawk (member)
Chris Warhawk (member)
Dogbeard (member)
Edward(member)
Hawkeye ( officer )
Bart Guneagle (member)
BoneCreap (member)
Brooke Barzan (member)
Charles (memeber)
Barrelfitte (member)
Eliza (member)
Fireshot (member)
Lean Raindwrecker (veteran)
Jack Swordcutrer ( member )
James sailbreaker (member)
Janet Goldmonger (member)
Johnny SailMartin (member)
Johnny stormshot (member)
Kat (member)
Kate Goldshot ( member )
Kate (member)
Raven The Cat (member)
Robert StormSteel (member)
Robert Windrage (member)
The Blue Knight (member)
Thomas Bladewalker (member)
Void (member)
-Warning- This member list is not up to date.
First Attack
The Co. Republic is attacking Ravens Cove! Fear spreads that the mine may be blown up if they can't clear all the ghosts out of the way. Dog Hullbones had killed a rage ghost with his group of EITC. They believe this will spread a message throughout the Caribbean. Fear spreads that Cuba will be next. If they succeed then bad things are to come for the Caribbean...
Community content is available under
CC-BY-SA
unless otherwise noted.