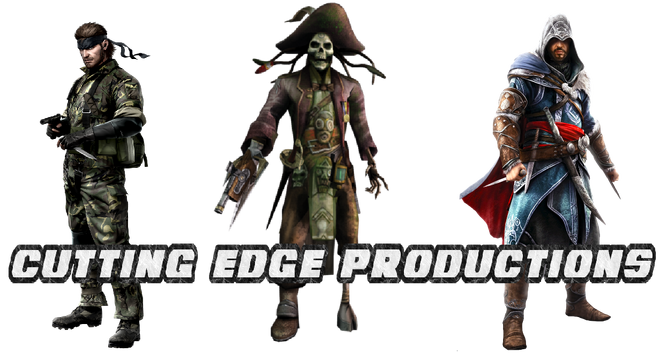 even though at this point this is just a page to keep all of my work listed i'm still gonna keep up the kayfabe
Cutting Edge Productions is a publishing company that publishes pages, blogs, wiki events and fanon stories written and held by Captain Ned Edgewalker. Cutting Edge Productions was founded on April 27th, 2012.
Cutting Edge Productions is perhaps best known for publishing what is arguably the most popular blog in the history of the wiki, Quote of the Week, which over its lifespan garnered over 1000 comments from various wikians. Cutting Edge Productions is also known for being the official publishing company of the User Awards, Wiki Oscars and Wiki Olympics, along with various other projects Ned is working on.
List of Work
Wiki Events
Quote of the Week - Discontinued
User Awards - Indefinite Hiatus
Wiki Oscars - Indefinite Hiatus
Wiki Olympics - Ongoing - Biennial
Generations of the Gamers Fanon Wiki (Uncredited) - Ongoing
Pages/Blogs Published
The Generations of POTCO - Complete
Conqueror Season 1 Standings - Discontinued
Video Game Characters Hall Of Fame - Discontinued
Pirates of the Caribbean Online Hall of Fame - Discontinued
Randomly Generated - Ongoing
Fanon Stories
The Life and Lies of Captain Ned Edgewalker - Pirates Online/Assassin's Creed - Complete
The Life and Lies of Captain Ned Edgewalker 2: Never Alone - Pirates Online/Assassin's Creed - Complete
The Life and Lies of Captain Ned Edgewalker 3: Everything is Permitted - Pirates Online/Assassin's Creed - Unfinished
The Last Update - Pirates Online - Unfinished
Weeping in the Waves - Pirates Online (POTCO/Real Life) - Unfinished
Diamond Dogs -  Metal Gear Solid V: The Phantom Pain - Unfinished
Not Your Kind of People - Phantom Dawn Online - Unfinished
The Bad Man - NationStates - Ongoing
Game Reviews
Contests
Awards/Accolades
FAOTW (Discontinued):
The Life and Lies of Captain Ned Edgewalker
Wiki Oscars:
N/A
Monthly Golden Globe Awards (Discontinued):
Pirates of the Caribbean Online Hall of Fame
Award Nominations
Wiki Oscars:
Weeping in the Waves (x2)