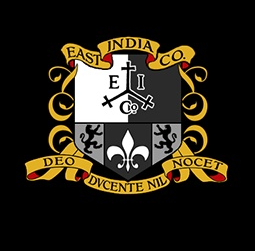 The EITC Court of Directors is the ruling body that helps manage and govern the East India Trading Company. The Court of Directors is headed by the Governor, who is assisted by the Vice-Chairman. All other members are directors of affairs for other countries whom the company is affiliated with by trade. The directors observe, direct, and manage the trade for the country they are assigned to. All directors are given the court-ranking of Lieutenant General.
Directors of the Court; ATTENTION: THE COURT IS CURRENTLY SUSPENDED
TO BE OVERSEEN BY CHANCELLOR OF THE EXCHEQUER
Governor and Director of Caribbean Affairs -- CoTE
Director of African Affairs -- Charles
Director of South African Affairs -- Tyler Crossbones
Director of Indian Affairs -- None yet
Director of Chinese Affairs -- Jack Goldwrecker
Director of Japanese Affairs -- Nate Crestbreaker
Director of South American Affairs -- Albert Spark
Other Appearances
The EITC Court of Directors makes an appearance as the EITC Board of Directors Being in charge of the EITC Alliance High Command, and they deny Leon's promotion, they would be in a war against The World's Government.
Community content is available under
CC-BY-SA
unless otherwise noted.