(Corrected spelling/grammar)

 

(4 intermediate revisions by 3 users not shown)
Line 1:
Line 1:
 
+

{{stub}}

−

The Flaming Knives are the weakest knives in the Fire Knives series.

+

The Flaming Knives are the weakest knives in the Fire Knives series.

 
 
 

Attack : 67

 

Attack : 67

 
 
−

Rairity : Common

+

: Common

 
 
 

Level Requirement : 17

 

Level Requirement : 17

Line 12:
Line 13:
 
 
 

Series : Fire Knives

 

Series : Fire Knives

 
+

[[Category:Fan Creations]]

 
+

[[Category:Fan Weapons]]

 
+

[[Category:POTCO]]
---
Latest revision as of 02:13, 31 January 2015
Stub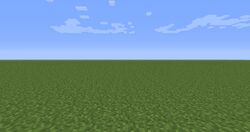 Flaming Knives is a stub.
You can help POTCO Players Wiki by expanding it.

The Flaming Knives are the weakest knives in the Fire Knives series.
Attack : 67
Rarity : Common
Level Requirement : 17
Resale Value : 117 gold
Skills : Magma Burn ( like Silver Freeze but with flames ), Bloodfire
Series : Fire Knives
Community content is available under
CC-BY-SA
unless otherwise noted.