This is a play made by Caribbean Works! It is in Spain Theater in Isla de la Avarica in Abassa and Andaba.
Abassa Showtimes:
Saturday May 6, 2012 7:30 AM,4:00 PM
Sunday May 7, 2012 9:00 AM
Saturday May 12, 2012 7:45 AM
Saturday May 19, 2012 7:35 AM
Andaba showtimes:
Saturday May 6, 2012 3:00 AM
Will Greasescarlett as Spanish Guy, Jolly Roger, Ghost
Thomas Lock Monger as French Guy
Avarica as Lord
DescriptionEdit
The Spanish are fighting French while Jolly attacks the French and Spanish. Jolly gets his revenge and the French die at the end. Ghosts suddenly attack French while they eat. Will Jolly get killed?
Stub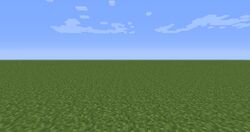 Ghost War is a stub.
You can help POTCO Players Wiki by expanding it.