Immortalized was a Minecraft server by Captain Ned Edgewalker & WaglingtonŒ.  The server was hosted in Salt Lake City, Utah through MCProHosting, and was played on version 1.11.2. Immortalized is a near purely vanilla server, with some minor plugins to be added later on. It was released on May 13th, 2017 and closed sometime in the summer of 2017.
History
Immortalized was the fouth server by the team of Ned Edgewalker and WaglingtonŒ. Originally designed with heavy RPG elements and a full storyline planned, Immortalized began production in April 2017. Remnants from this period of the server can still be viewed in some places, such as the page history or the Official Teaser created by WaglingtonŒ.
The server eventually moved on from this concept due to a multitide of factors, but mostly due to hype for the server dying and the interest for a simple vanilla Minecraft experience with fellow wikians increasing. The RPG aspect and setting of the server was completely abandoned in favor of this approach.
Immortalized opened with this approach in May 2017, but soon closed because of general disinterest in the summer of 2017.
Ned & Waglington would later work together to make Desistance, along with Jeremiah Garland.
Plugins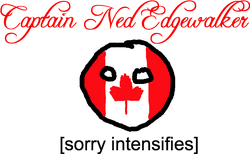 Community content is available under
CC-BY-SA
unless otherwise noted.