Jack's Mansion is a town house in Tortuga bought by Jack Daggermenace, after escaping the EITC with all their gold, from Bowdash.
History
Bowdash Mansion or Jack's Mansion as it has been renamed, is a town house located right in the town or Tortuga.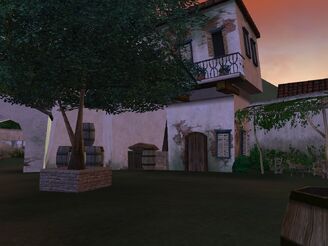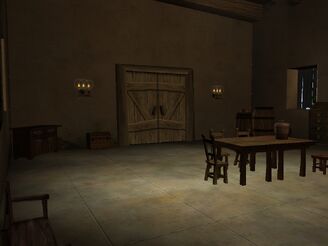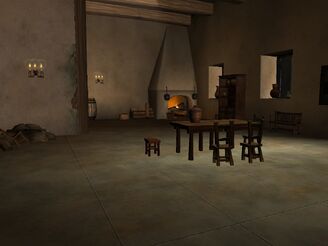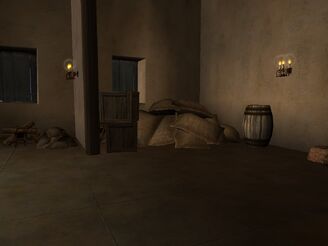 It has had some rough history. It had been build and was for sale until one day where everything went wrong. About 30 years ago, Jolly came along with one of his horrid invasions and destroyed almost the whole house. No one thought to buy the horrible looking thing, which now couldn't even be called a house. Every floorboard ripped out, its massive fireplace, gone, nothing more then an empty shack ready to fall down. The builder, the famous Jack Sparrow, knew the house wouldn't sell. He was wrong. Bowdash was on one of his evening hunts while stumbling upon the sight. He saw past the invasion's damage and bought it. It took him just 10 years to bring it to its present beauty. It was an amazing sight and soon became a historical house due to how beautiful it was and the best house on Tortuga. When Jack Daggermenace returned from the EITC facility with all their gold, he was recognized as a hero. Everyone adored Jack and felt should have a historical gorgeous house. Bowdash refused to sell it to him, but after days of begging from the town and a cash offer of 100,000,000 gold, he couldn't refuse. It is now worth over five hundred million gold (not including tax)
Features
Right in town
Historical
Massive fire place (doubles as a stove)
Huge dinning room/ living room
Storage room
Cost
Not for sale, and Jack says it will not ever be for sale.
Community content is available under
CC-BY-SA
unless otherwise noted.