Guilds in Allegiance to James
This empire consists of the following guilds;
Xilefs Guild
James' Own
Le Grande Army
Latest Updates
The Empire has seized control of the small islands.
The Empire has got 2 new Guilds.
The Empire has started recruiting.
An alliance has been formed between France ( which includes conquered Spain) and Greece! Viva la Empire!
Brownshirts
Brownshirts are the younger half of the army they are from 15–18 years old and are trained with the cutlass and pistol. All of the Brownshirts are volunteers. Brownshirts are a match for any pirate crew of undead invasion, and can often hold fairly well up against some European armies but they are no battlefield soldiers and therefore a lot of them change into the army instead of the Police. The leader of the Brownshirts is Robert Singedbeard.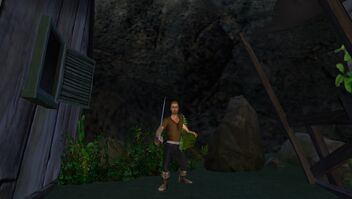 Uniforms
Unlimited
There are no Uniforms for unlimited players yet.
Basic
Dark Brown Cotton Short Sleeve.
Plain Basic Sash.
Grey linen Highwaters.
Comfy Boots.
Community content is available under
CC-BY-SA
unless otherwise noted.