Jumbee Lawrence Daggerpaine is a Jumbee Capitaine boss. He is the Jumbee form of Lawrence Daggerpaine.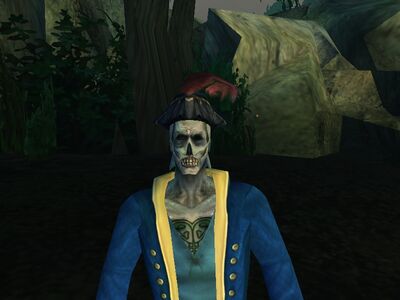 Lawrence himself is alive, but Blackbeard made a voodoo Jumbee version to be his land commander. He is a permanet boss, found on a secret beach on Porc.
Stats
Lvl 50
Attack 700
Health 20,000
Much like Foulberto Smasho, and only drops cursed blades
Permanent Boss.