Lt. Commander Ishamel's Squad is a squad of Black Guard soldiers working for the East India Trading Company.
Becoming a squad
On May 6, 1745, Lt. Commander Ishamel Decksteel was assigned to have his own squad. They perform some special ops missions assigned to them by the High Command of the EITC. Ishamel's squad never failed their missions; hey work together and work extremely hard at their training.
Members
Sergeant Peter Plankwrecker - Peter never quits nor runs from his missions. He is always willing to provide aid and support to his fellow black guard soldiers in any battles. He is a wonderful soldier and a friend to Ishamel.
Lt. Jack Stormrage - Jack is a good sharpshooter, and is always willing to serve for Ishamel. He snipes the enemy while his squad leader attempts to steal plans from the enemies' forts. Jack was the bravest Marine Ishamel ever saw in his entire life.
Captain James Decksteel - A son to Ishamel, he prefers to fire at the enemy with a firearm instead of using a gun. He never fails a mission, even if he considers it ' a suicide mission '. James is the most loyal soldier to Ishamel.
Lt. Charles - He is the best marine in the squad. When he fights in combat he will literally just charge in and attack, while following orders from his leader.
Missions
Operation Overlord - A successful battle located at Tortuga. They were attacked by Nap, and many other powerful enemies including the leader of the enemies' army. They finally retrieved the plans and escaped with their lives.
Operation Killer Angel - Another successful battle performed by Ishamel, Peter, and Jack by defending the supplies from the enemy named Nap, bringing support forces by James Swordmenace. They then held it until Ishamel ordered the bayonet charge against the enemy, and the battle was won!
More missions coming soon!
Stub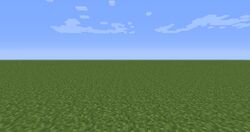 Lt. Commander Ishamel's Squad is a stub.
You can help POTCO Players Wiki by expanding it.

Community content is available under
CC-BY-SA
unless otherwise noted.