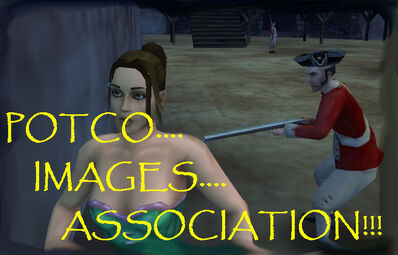 The POTCO Images association is a group of pirates/navy members/eitc members who take very good screenshots, know how to crop images, know how to edit images, and have experience taking good screenshots. The PIA was founded By Curycoo and curently has 9'photographers. If you wish to join, Go here and submit 3 screenshots you have taken. If the images are accepted, you are an official member. The PIA takes screenshots at praties, groups, meetings, and just in general. They will sometimes be found wandering around the game looking for things to take a screenshot of. When you take a photo, crop it, edit if you wish, and post it in the gallery at the bottom of the page.
Members
These are members of the PIA.
Photographers
REDIRECT

User:Captain Crimson/Sig4


Sir Edgar Wildrat Headmaster of The Noob Academy 01:13, April 25, 2011 (UTC)
Models
Gallery
This is a small version of the gallery of all of the PIA's Images. Find the full gallery here. Please do not post a photo here unless you are a member.