Welcome to POTCO Players Wiki
The POTCO Players Wiki is a wiki where anyone can create any Gaming themed stories, creations, and adventures!
We are currently editing 5,726 pages with over 753,102 edits, and YOU can join us!
"
You all have given me a reason to live, love, and a reason to put a smile on my face.
"

— Curycoo, Wiki Founder
Site Map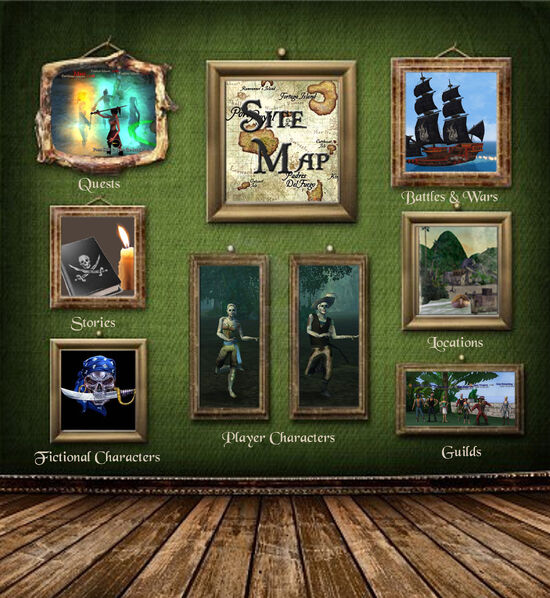 Mr. Midshipman Venables
Although it may not have been the historical document in our "fanon" wikia; it is one of the most well cared for. Mr. Venables did commit his time and effort to his writing which is shown by his diction and grammar. It was interesting how I was portrayed as the "Good Captain" at that and I found it to be a good chortle. To rather glorify himself, or any others; Ishamel accentuates the British "Land of Hope and Glory" to which in a great aspect, I believe his true purpose in his writing was actually in support of the entire idea of Role-play, to which we both love and hate. Overall, quite a damn good narrative. (read more)


Review written by:

[[File:@admins_sig-sign.png
100px]]
Rules
Some Rules you should remember:
Wiki-Oscars
Voting for the 2016 User Awards starts in December 19, 2016!

A User Award is an award from the wiki. They happen once a year and feature many categories. All the categories will be voted on by Wiki members via a survey.
Wiki News
Copied from the "Dissolution of the SSC and Granting of Eternal Presidency" thread here:
"Friends,
I have long held democracy a sacrocant privilege to the people of the Gamers Fanon Wiki ever since I r…
Help Wanted
We need
your
help with our article stubs! If you can help, please do so. We all would highly appreciate it if all of the pages on the wiki were complete, and written by great editors like you! We thank you in advance for helping us with article stubs.
Thanks for Reading
Thanks for reading the Pirates Online Players Wiki! Have fun editing, so you can become a great skillsmen in coding, template making, and much, much more!
Disclaimer
The 'POTCO Players Wiki' does not associate itself with any posted material posted by users of this Wiki. The 'content' is assumed to be posted with permission of the rightful proprietor. This includes, but not limited to, names of users, players' characters, and guilds; posted photo and video content and copyrighted excerpts, etc...
The 'POTCO Players Wiki' contains multiple articles posted by our users. These articles are fanon and are not to be considered actual lore of their respective franchises. These fan-made articles can be distinguished by categories including, but not limited to, Fan Characters, Fan Stories, Fan Creations, etc… By entering or participating with the 'POTCO Players Wiki' by any means you agree to accept and follow our Rules. By breaking these rules you are subjected to an immediate ban by one of our Administrators. If you decide to use our Discord feature you also agree to the specific rules and guidelines found on the Discord.
Any Content suspected of a copyright violation will be removed immediately and the posting user will be warned. If you suspect any posted content is in violation of a copyright please inform one of our Administrators and we will remove it immediately.
Most importantly, enjoy your time here at the 'POTCO Players Wiki'
Community content is available under
CC-BY-SA
unless otherwise noted.