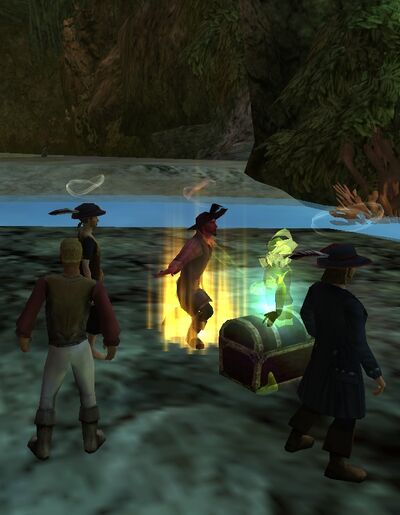 Hi I'm Edgar Wildrat, or Prince George III, son of Prince Fredrick (son of King George II). Prince Fredrick was killed and I became the heir to the throne. I'm also a Godfather in La Mafia, Evil Laugh Collector, Nose Collector and co-writer of the first wiki play, The Mystery of The Stolen Design .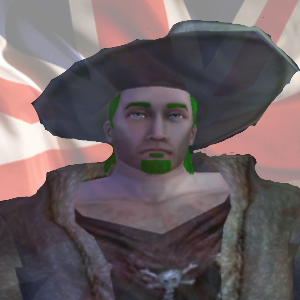 Real Life
Favorite Sport:Soccer
Favorite Game: POTCO
Real Name: awedfoihasodfhoaushdfouhwae (I'm not going to tell you... STALKER!!!!!)
Birthday: January 3

Friendships!
Here is my complete friends list as of 7/1/2011 3:36 PM PDT, 4:36 Central Time and 6:36 EST: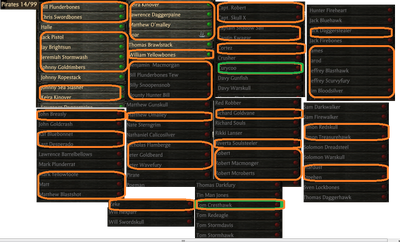 Most Annoying Person I know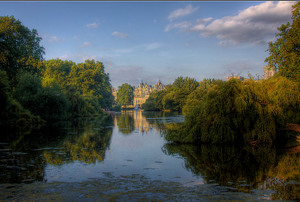 My Pirates
Edgar Wildrat-Prince of England,
Pvper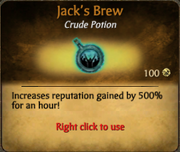 Records
Pearl Boss Battle: 3 people, one level 50 (mastered all besides cannon) One me (level 46, fury ammoless) and Swashbuckler (level 32 sailing level 14 and cannon level 13) only 30 fury were shot, on the first barricade only.
Rarest Boss Killed: Henry Flint
Second Rarest Boss Killed: Edward Kignsley the cadet Boss
Third Rarest Boss Killed: El Patron
Hardest Boss Killed: Foulberto Smasho
Wiki Achievements
I am ranked #4 or 5 in edits.
RAO
| | |
| --- | --- |
| Notoriety | 50 My current gold cap changes all the time but at the moment I wrote this it is 1,558 and my HP cap is 3263 and my voodoo cap is 621 |
| Sailing | 27 |
| Cannon | 23 |
| Sword | 30 Mastered |
| Gun | 30 Mastered |
| Doll | 30 Mastered |
| Dagger | 30 Mastered |
| Grenade | 24 |
| Staff | 30 Mastered |
| Potions | 17 |
| Fishing | 11 |
| War Frigate | Headhunter Thunder |
| War Sloop | White Star |
| Light Sloop | Red Star |
| Favorite Sword | Engraved Broadsword |
| Favorite Gun | Holy Pistol |
| Favorite Doll | Far BinderDoll |
| Favorite Dagger | Knives of The Golden Idol |
| Favorite Grenade Ammo | Fire Bomb |
| Favorite Staff | Vile Staff |
| Favorite Weapon | Holy Pistol |
Friends
Lots and lots and lots and lots of people!
My Weapon Belt
My weapon belt normally is a Engraved Broadsword (for close combat), Holy Pistol (my main weapon), Corsairs Bayonet (for sniping) Knives of The Golden Idol (in pvp, if I ever need to quickly kill someone I can use vipers nest)
Organizations I am a part of
Anglo-Alliance
International Trading Bank
United Freedom Confederacy
The EITC
World Wide Weapon Makers
EGOE
Followers of Armagadon
Follower of the Light
Royale Alliance
POTCO Players Wiki
Pirates Players Wiki
Pirates SvS Wiki
Pirates (minor)
People who actually want peace and don't just say they do just to create some other war like Captain Leon/Leonita did
Persian Government
Governor of the Holy City
One out of two authors of the Horror
One of two authors of the Lost Weapons of El Baker
The Noob Academy and Learning Center
Evil Laugh Collection
The Nose Collection
Appearnces (Fictonal/Non-Fictonal Wiki Stories)
The Chronicles of John Breasly: Book One
(?) The chornicles of John Breasly: Book Two
Pirates of the Caribbean: The Pirate Wars
The Actual Happenings of Edgar Wildrat's POTCO Life
The Adventures of Lawrence Daggerpaine (?)
The Wildrat Saga
Possible Appearnces
(?) John Breasly Joins PotCO
The Chronicles of John Breasly: Book Two & Three
Want me to be in your book/story? Did I forget to add your book/story? Tell me so on my Talk Page, Thanks!
Luke Atlas Bitter A.K.A Wildrat [[Special:Contributions/Edgar Wildrat|Special:Editcount/Edgar Wildrat Edits]] 01:21, April 20, 2011 (UTC)
Trivia
Edgar Wildrat is never seen with out his Royalty Ring on the second fingure of his left hand
Edgar Wildrat has a Hidden Bullet Arm Wound
Edgar Wildrat has Green Hair
Edgar Wildrat LOVES the color green
Edgar Wildrat best gun is his Holy Pistol
Edgar Wildrat is Prince of England
---
Epic Memes
Who Am I?
Hello! I am Prince Edgar Wildrat of England, as the name says, I'm Prince of England :P. I used to have mad PvP skills but I'm rusty now.