Rumor has it that the Headless Pirate has returned to the Caribbean, only this time, with a much different goal and much more powerful supernatural army. Return to King John Breasly once again and accept his quest to send the Headless Pirate back into the afterlife, for good.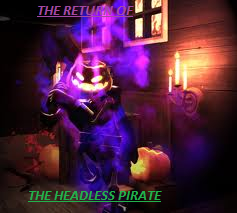 Previously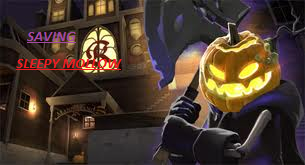 Chapter 1: Deja Vu
Visit King John Breasly - 1000 gold
"It is good to see you again, mercenary. As you may have heard, the Headless Pirate has returned, and is raising his ghostly army once again, somewhere in Sleepy Mollow Forest. Please good sir, return to Sleepy Mollow and end the Headless Pirate's wrath, for good."
Chapter 2: Defense of the North
Talk to Commander Rutherfort in Sleepy Mollow Forest - 500 gold
"Finally, your here! I was afraid you wouldn't come. We are in dire need of your assistance. Ghosts are attacking, one camp after another. For your first mission, you must go out into the forest and drive the ghosts back to buy us some time."
Defeat 30 Soldier Ghosts
Defeat 20 Sergeant Ghosts
Defeat 10 Officer Ghosts
Defeat 5 Captain Ghosts
Return to Commander Rutherfort - 5000 gold
"Thank you, mercenary. We can now safely prepare for any sudden raids. Do me a favor, and check up on the other camp, to the north."
Explore North Camp
Defend the camp from the attacking ghosts for 5 minutes
Chapter 3: Head or No Head?
Return to Commander Rutherfort - 7000 gold
"What? It was too late? We've lost the north camp? This is terrible! Hmm, we will have to go forth anyway. Wait, what in the-"
(Cutscene)
The Headless Pirate rides into the camp. He slaughters a group of soldiers and then attacks you.
(End of cutscene)
Defeat the Headless Pirate
(Cutscene)
The Headless Pirate surrenders, however it was obviously an imposter. The man revealed that he was not the real Headless Pirate, but it was Slappy, his best commander.
Slappy: The Headless Pirate warns you! Leave the Caribbean, before he unleashes his wrath!
Slappy then vanishes into the mist.
(Cutscene ends)
Chapter 4: Follow the Yellow Brick Road
(To be continued)
Community content is available under
CC-BY-SA
unless otherwise noted.