The Raven Coven is a voodoo practitioner group once ran by Stormfather (deceased), but is now run by Mnin Mistweaver. Its goal is to settle conflict and bring in peace to all nations. It practices and creates many types of Voodoo Magic not yet revealed to the world. Today, it is a powerful force, attempting to bring peace to the seas. Many people wish to take over the group and its powers.
The Members
If you want to join, ask for permission in the comments. If approved, you may add your name and list yourself as Summoner, Watcher, or Voodooist. Remember to add your name in the right spot.
Founders
Othin Stormfather ~ Founder (Deceased)
Munin Mistweaver ~ Co Fonder, Leader
Kol Shadowsong ~ Planner
Mord Runechanter ~ Ritual master
Summoners
Strykar Scoff
Sadric Duskwing
Hrafn Lorespeaker
Vognir Rune
Saffron Evelin
Watchers
Eitri Shadowmirk
Kormak Shadow
Ketil Blackheart
Stragoi Gallows
Glauco Fury
Voodooists
Dexter Dent
Angler
Ingram Glyphs
News
OTHIN STORMFATHER HAS BEEN KILLED BY UNKNOWN FORCES. THE GROUP IS NO LONGER A GUILD AND IS NOW ACCEPTING JOINING REQUESTS.
We have determined that Blackbeard the Pirate will be killed by Captain Hector Barbossa.
A sea monster more powerful than any vessel is coming to the Caribbean.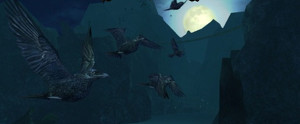 Community content is available under
CC-BY-SA
unless otherwise noted.