What is it
The Renegade Cobra was one of the greatest frigates in the Caribbean. It belonged to
Capt. Skull X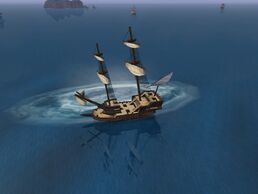 , the GM of
Skull's Marines
. The ship became the Icon of
Skull's Marines
. It was used to transport goods, and weapons to other marines. It also served as the main vessel used in the guild. It was like the Air Force One of
Skull's Marines
.
The Original Five
used it to travel everywhere.
The Sinking
It was a bright afternoon day,
the Original Five
, which back then were called the Big Five, were invited to a meeting with a Co. Guild GM and officers. Little did they know that the Co. G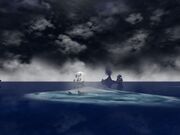 uild was being payed to lead
the Original Five
into an ambush. During their passage EITC Tyrannts boarded the litle Renagade Cobra, only a Frigate. The marines fought very hard, and valiantly, but eventualy
the Original Five
got tired, and finaly gave up. Robert O'Morgin dove and took a bullet for
Capt. Skull X
, and died on the spot. The Black Guard then dissable the rudder, shot down the masts, and set the Renegade Cobra on fire, leaving
the Original Five
to burn to death....
Photo Gallery
Welcome to the Renegade Cobra's photo gallery!
Community content is available under
CC-BY-SA
unless otherwise noted.