Stpehen is, or was selected as the Featured Article of the Week!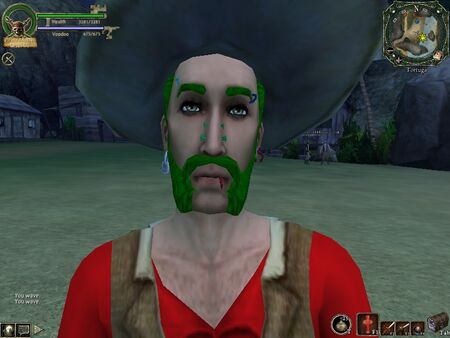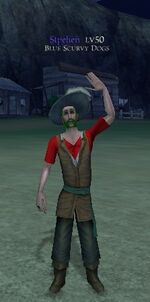 The story of Stpehen
To read the story I have written about Stpehen's life, visit the sub-section of this page, here
Userboxes
| | |
| --- | --- |
| | Stpehen is in possession of the Lost Sword of El Patron! |
| | |
| --- | --- |
| | Stpehen has climbed the Padres Volcano! |
Records
Blown up by 2 powder keg runners at once, didn't die.
Every invasion Jolly roger shoots me and I live.(dark thunderbolt)
If Jolly does kill me, I can get right up next to him with a sword and never die.
Best enemy killed alone: Level 50 Foulberto Smasho
Highest boss killed: Foulberto Smasho level 50
Fastest ship speed: 21 knots on a war sloop
I sunk an ogre using only grapeshot and got 152 rep.
Cure is 10375-ish, heal is 3000+
Recovered the Black Pearl 3 times.
I've reached the top of the volcano on Padres!

I dealt the final blow to Jolly Roger in an invasion.
I've looted 3 legendary weapons, World Eater Blade, Lost sword of El Patron and Silver Freeze.
I killed Dark Hart with a critical strike bane shot. 16000-something damage
100+ famed in total, some doubles, others triples. Most Trashed.
Famed
Sacred Cutlass
Seven Seas Cutlass x2
Golden Charm x2
Bruiser's Cutlass x2
Buccaneer's Blunderbuss
Bejeweled Cutlass
Bloodfire Cutlass x2
Bloodfire Sabre
Privateer's Bayonet
Sword Master's Sabre x2
Gorilla Blunderbuss
Shaman Doll x3
Hex Guardian Doll
Grand Blunderbuss x3
Bloodfire Broadsword
Villainy Doll
Assassin's Cutlass x2
Bush Master Pistol
Occult Doll
War Scattergun
Bitter End
Demon Fang Knives x4
Bejeweled Sabre
Masterwork Cutlass
Doll of Sacred Rituals
Brigadier's Broadsword x2
Hex Breaker Musket x2
Sacred Repeater Pistol
Swamp Throwing Knives x2
Sharkfang Blade
Seven Seas Dagger
Revenant Doll
Masterwork Cutlass
Sacred Musket
Ripsaw Blade
Master Crafted Repeater Pistol
Sight Binder Doll
Whalebone Blade
Master Fencer's Sabre
Scoundrel's Knives x2
Dagger of the Dark Idol
Curse Breaker Doll
Masterwork Sabre
Viper's Den Knives
Sacred Pistol
Kingfisher Sabre
Lucky Charm
Knives of the Golden Idol
Amazon Throwing Knives x3
Scoundrel's Pistol
Razortooth sword
100+ famed weapons (Lost count)
Legendary
Silver Freeze
World Eater Blade
Lost Sword of El Patron
Community content is available under
CC-BY-SA
unless otherwise noted.