The Imperiums Final Front
The Adeptus Astartes or the Imperial Marines of England, were founded by Roger Steelswain of the EITC, The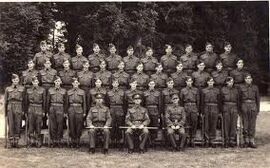 British high command was oblivious to this secret chapter of marines, They were most well noted for the battle of Kingshead during the great Paradoxian War when the Chaos Paradox Marines of Pearson Wright attacked Kingshead on the abassa server near the end of the war, in a great fight where nearly the imperial marines were out numbers 7 to 1, they were pushed back to the gates to the armoury where the Chaos forces were halted by the Ultramarines, the elite of the imperial marine forces, The Ultramarines held the line at the Royal Armoury and finally pushed the Chaos forces back to the main gate of Kingshead then finally pushed them back to their ships.
Survivors
Please note: The Figures shown here relate to the major heroes of the Kingshead Campaign not all survivors on either side are shown...
Chaos
Overlord Pearson Wright
Lord Henry Steelswain
Colonal Johnathan Pierce
Captain Roderick Venables
Private Frederick McBatten
Private Resurectorum
Imperial Marines
Sergeant Redneck Morgan
Private Sarah Darksteel
Private James Darksteel
Colonal Roger Steelswain
Ministorum Priest Richard Blastcrest
Further History
The Adeptus also has a great history of smaller skirmishes with pirates, often posting themselves in such places as Isle Perdida and Raven Cove to fight the undead hordes which threaten humanity, The Marines are the ultimate defence line against the undead and the forces of Chaos!
Disbanded
The Adeptus Astartes were disbanded on the fourteenth of July, 2010 after the last of the 'Old Guard' left to pursue their own goals, The last of the Ultramarines travelled to Padres Del Fuego in 1745, they did battle with Jolly Rogers Invasion forces and then disappeared from the face of the Planet, who knows if they'll ever return....                            
The Threat Returns
Richard Venables refounded the Adeptus Astartes in 1746 when the threat of war with the Casa Di Royale loomed once more, The Adeptus though was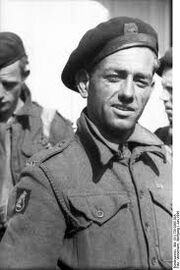 reformed into several chapters instead of just one chapter (see below)
The Ultramarines
The Imperial Fists
The Royale Angels
The Sisters of Battle
The Adeptus Medichus
The Blood Angels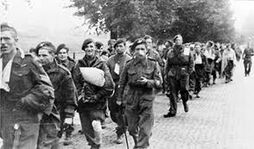 The British now though knew of this new regime of Imperial Marine chapters though and they are currently awaiting orders for deployment into war zones when needed, they are also currently recruiting the most loyal and trustworthy Veterans of the British Empire and Royale Co. Navy.
Community content is available under
CC-BY-SA
unless otherwise noted.