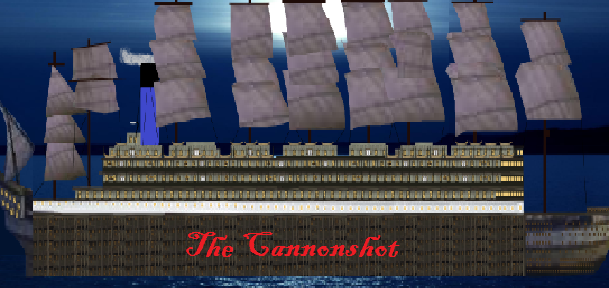 About the Cannonshot
The Cannonshot is one of the largest and fastest man made wooden ships in the world. For speed the masts have over 300 knots and for the steam engine has 500 knots. It has many security cannons to insure the ship is safe from pirates. Sorry but we cannot tell you how many cannons we have aboard the Cannonshot.
First Class Bedrooms
Royal Staircase
Welcome to the Royal Staircase. This is the place to be seen if you want to be a true nobelmen. This is where a high society of Europeans and Americans will be most likely to be "hanging" out. The Royal Staircase has a one of a kind dome to make you feel like you really belong here. When you are at the Royal Staircase you will see 3 Decks when you look up and down. Theres an A deck, B deck, C deck, D deck, E deck and G deck.
A deck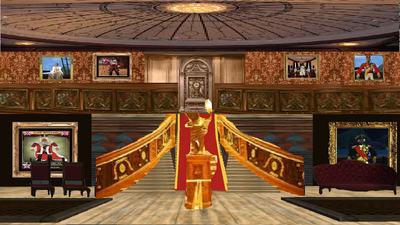 B deck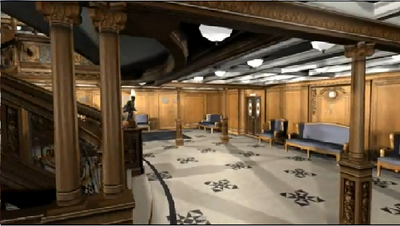 C deck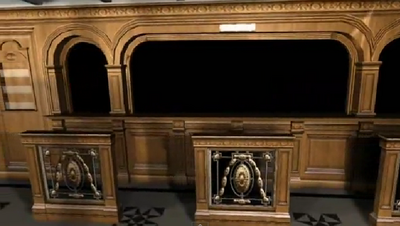 Over here is the check in desk were if you louse your lougage or if you have something wrong with your room go to the C deck and Cannonshot employes will help you out.
D deck - Elavtator and Dinning room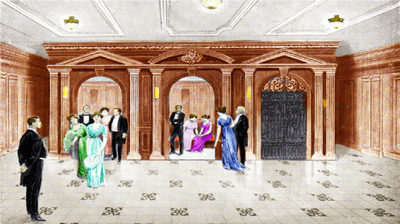 If your to lazy to walk down the royal staircase you can always go in our new elavtaor. Marc Cannonshot - the owner of the ship took some parts from the elavtor shaft at raven cove and putted it in the Cannonshot Cruiseliner. The elavator can only have room for only 5 people. If the elavator stops working, ship repairmen will drop down and fix it.

C deck is were the party place is at. This is were you will be served with lots of food, violine music, and remarkable piano music. On the left side of the C deck you will our Cannon Dinning room. On the right you will just see our remarlable expensive dinning room.