The Russian Empire (MCE) is a Minecraft Page.

The Russian Empire (MCE) is an outdated article. No further edits on this page are needed, unless they are spelling mistakes. This page acts as a Historical Document and is not intended to start any arguments or hurt feelings.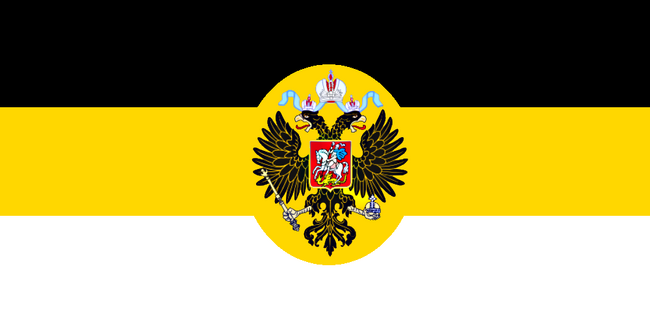 The Russian Empire or Russia was an Empire in Eastern Europe. It is ruled by Emperor Nyed I. 
Social Information
Name:

Information:

Religions
Eastern Orthodox (Major)
Languages
Russian
Major Cities

St. Petersburg (Capital)
Moscow
Omsk
Political Information
| Name: | Information: |
| --- | --- |
| Long Name | The Russian Empire |
| Short Name | Russia |
| Government Type | Absolute Monarchy |
| Monarch | Emperor Nyed I |
Political Information
Citizens
This is a list of Minecraft players who have been deemed "citizens" of Russia. Citizens are always given some kind of political position within the government of Russia, unless they request otherwise. Anybody can apply to become a citizen by contacting Emperor Nyed I, but they must meet certain requirements:
Citizens of Russia cannot be in allegiance to any other nations, as this could cause a conflict of interests.
Although the Emperor is typically open to compromise, citizens must always follow instruction to ensure Russia remains internally stable.
| Minecraft Name: | Roleplay Name | Title(s): |
| --- | --- | --- |
| Ned_Edgewalker | Emperor Nyed I | Emperor of Russia |
Gallery
News
December 27, 2014 - The Russian Empire joins the Minecraft Empires server.
December 27, 2014 - The Country joins The Yavin Alliance.
December 28, 2014 - St. Petersburg hosts the first ever meeting on MC Empires between the other Heads of State.
December 29, 2014 - The Yavin Alliance closes.
December 30, 2014 - The Empire hosts the second meeting between other Heads of State, this time in Moscow.
December 31, 2014 - Moscow is attacked. The building blown up, and all the items stolen.
January 1, 2015 - A new city is being built.
January 2, 2015 - Omsk is completed.
January 3, 2015 - Relations between America and Russia improve, with a Russian Embassy being built in Washington D.C., and an American Embassy being built in Omsk.