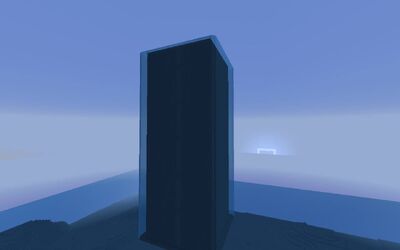 The Sanctuary is a water tower on the NeddehCraft 2.0 server. It was founded on July 8, and construction was completed the next day. The tower was created in response to the increasing level of threat New Tempus faced, as their coordinates had been discovered.
History
Beastdudez and Cannonwalker both lived in New Tempus together, which itself was built in reponse to attacks on a prior town, before the tower was created. However, after the town was discovered by a man named Arcifex, Beastdudez and Cannonwalker no longer felt safe in New Tempus.
Cannonwalker began digging a hole a few hundred blocks away from spawn, and, on July 7, him and Beastdudez moved all of their goods into an obsidian bunker. After they had acquired a few double chests worth of Cobble, they began construction on the tower in the evening of July 8, managing to finish the next day. They built a farm on the first floor of the tower that day.
Residents