The Spanish Brethren Court-History
The Spanish Brethren Court was founded in 1643 by Kapitan Jan Mecredrez. The Brethren Court was created due to the Templars trying to enslave all Spanish pirates and make them serve Spain and the Templars. Puerto Alvico was invaded by The Templars many times.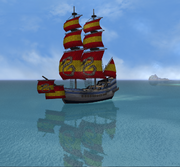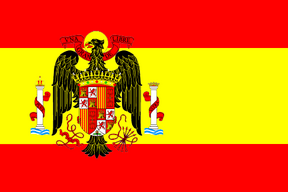 Flagships
The Lightning Wolf- Jack Darksilver
The Black Mercenary
The Black Mutineer
The Spanish Pirate Lords
Captain John Fatbeard - Dead
Jack Darksilver (Keeper of the Code)
James Alistir - missing
Jack Warsmythe
Grace Goldtimbers
Catscog the Pirate
Puerto Alvico
Puerto Alvico is an infamous port and a very little number of people know its exact location. Puerto Alvico is the base of the Spanish Brethren.
The Brethren is based up in the mountains, in Aliscastias, a palace built by Jan Mercredez.
Community content is available under
CC-BY-SA
unless otherwise noted.