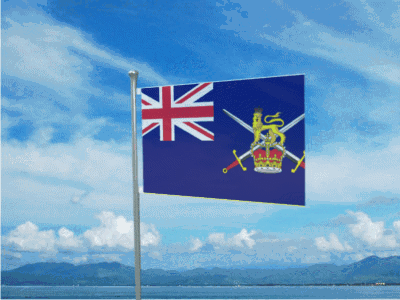 | | | |
| --- | --- | --- |
| | Notice: | |
| | The Twenty First Regiments Light Company is under construction by Lt Commander Theodore Groves. Please don't edit this page unless it is a spelling or grammar issue or without the permission of Lt Commander Theodore Groves. | |
| | Feel free to edit The Twenty First Regiments Light Company if it is a spelling or grammar issue, and please remember, enjoy the page! | |
21st Regiments Light Company

Is a fighting force under the command of Lord Johnathan F. Lawford and Captain Richard Venables
The Elite of The Regiment
The Twenty First Regiment of Foots Light Company is Commanded by Captain Richard Venables.
Light Companies are designed to be able to go to the places where normal infantry just cant get to, they Are normally the first to go into a Escalade, They are known as the elite of the Army and as of such have been given many crude nicknames by their Normal Infantry counterparts such as 'Glory Boys' 'Toy Soldiers' And 'Coaleastern's Fair-haired Boys'
But the Light Company troops take a perverse pride in this and they always say that other infantry companies just can't handle the heat of battle like they can. The Light Company's are always Important and have reputation as the heroes of the hour. they pretty much rock!
Commanded by Captain Richard Venables and posted currently in the City of Alexandria in Egypt. They are a company of hardened veterans who have seen battle before and are competent Fighters.
They are very strict about their Drill and Appearance and when they aren't Training Or Polishing their Boots, They can be seen Hunting practising their aiming and reload speed.
Regulations
Troopers are to respect their officers and show respect by saluting them as they pass.
Troopers Caught Stealing Will be Hung.
Troopers Caught having Carnel knowledge of any beast will be punished
Troopers who ignore a white flag will be court marshalled
Troopers and Officer are to have a clean Presentation on all occasions
Officers are to be on time with their mess bills
Troopers caught Drunk will be Punished with twenty two lashes
Troopers Who Assault an Officer will be Court Marshalled
Officers who leave their position during battle will be court marshalled
Deserters Will be Shot!
Officers will be promoted when they are ready or as chosen by Lord Coaleastern or Captain Venables.
Officer who show great courage MAY be Awarded with a Decoration
Regimental members
Captain Richard Lutheran
Lieutenant Jeremiah Steelblade
Captain Henry Daggerpaine
Ensign William Steelwrecker
Colour Sergeant Nathan Redsteel
Lance Coporal Nicholas Sharkhayes
Private Dakota
Private Hector MacSwain
Private Matthew Killbane
Private Inbanana Bones
Private Wrecker
Private Hector Maclean
Private John Allsopp
Private Harry Pierce
Private Ronald Burns
Private William Jones
Private Jimmy "Smiley Face" Brawlswain
Private "Hook"
Surgeon Major Elisa Morgan
Commissar Henry Blademorgan
Commissar Jason Shiprat
Regimental Gallery
Community content is available under
CC-BY-SA
unless otherwise noted.