Tongeren
is a City located in in the region Flanders and the p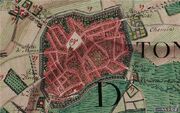 rovince of Limburg in Belgium.
Tongeren is also the oldest city of Belgium.
History
Tongeren was build in 15 BC. Inhabited in the Roman period by the Tungri,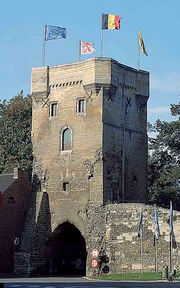 and known as
Atuatuca Tungrorum
, it was the administrative centre of the district under Roman rule.
Roman Time
Tongeren was founded 15 BC. It is the oldest city of Belgium. The famous king of th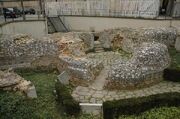 e Eburons. one of the first that ever defeated Ceasar's troops. That's why Ceasar says "Of all the Gauls, the Belgae are the bravest." Because that one tribe slayed 7200 Roman soldiers in one attack.
Middle Ages.
Not much is kno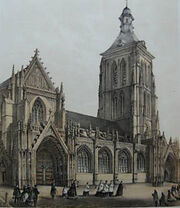 w of this, only that a gothic style cathedral was build in the city center at the Free Courd Place. Also the famous beguine courd was build during this age. It became one of the principal cities of The Prince-Bishopric of Liége.
Golden Age
In 1677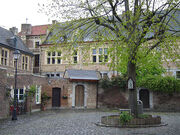 , the city was burned almost entirely by Louis XIV's troops, a catastrophe from which Tongeren never completely recovered. during this time
Ziggy Cardon
was born to Jimmy Cardon and an unknown women. Ziggy admired also his grandpa Jean very much. he was a farmer that lived in a near village called Vreren. during this time there where also the buckriders, a criminel gang that robbed people on flying goats. During this age also the legend of the
Mysterious Horse Skullstarted
Places and Buildings in Tongeren
Moerenpoort - Roman Defending Gate
The "Onze Lieve Vrouwe" Basilica - Cathedral
Vreren - Village of Tongeren
Galgenberg - Gallows Mountain
Beguine Courd
Free Courd
Famous People Of Tongeren
Ziggy Cardon
- Famous Pirate Captain
Jimmy Cardon - Famous Pirate Captain
Ambiorix - prince of the Eburones and rebel leader against the Roman invaders
Saint Servatius - Bishop of Tongeren
Jean - Public Person
Community content is available under
CC-BY-SA
unless otherwise noted.