Owner: - None -

Tortuga Raiders play at the Pirate Convention Center a Multi-Use Venue. They are the one of four original teams set-up by the League and are currently up for sale. Tortuga Raiders were made 6/5/12 and have no division currently.
Roster
Stadium
Pirate Convention Center
Schedule
@De Porc Saints
@Avaricia Leones
Vs. Kingshead Monarchs
Vs. Kingshead Monarchs
@Avaricia Leones
Vs. De Porc Saints
Stub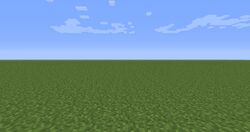 Tortuga Raiders (Hockey) is a stub.
You can help POTCO Players Wiki by expanding it.