Status- Too lazy to regularly change my status
About me
Hey <insert name here> ! I really don't know what to say about myself! I'm a crazy chick named Bob :P I played POTCO from 2010 to 2013 when it closed. I was a pirate for most of the time, but then I discovered that I was royalty in country RP.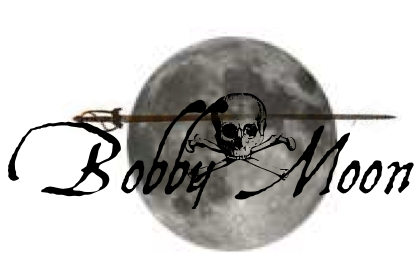 For additional stalking material, see my other page :P -----> Bobby Moon
My Favorite Self-Quotes
"18th Century Playa"
BMWTO2013?
"Name/name bromance, what?"
"Hey Hey Hey Party Peeps!!"
"I'm a girl named Bob! Ya can't top that!"
"Pear is a fruit...."
"What the brig??!"
"One day noobs will unite and take over!"
"Something wicked this way comes."
"So bake THAT in your fruit cake!"
"Noobasaurs!"
Other Favorites!
orange and purple
meat
pranks
being sassy
escaping capture
the number 8
colorful socks
the Red Sox
Chinese food <3
pie
Captain Wahoo from the Bacon Squad! (my official hero) :D
Bob Moon Trivia
My birthday is April 9th. (Cash only, no checks)
Feet creep me out.
My favorite colors are purple, orange, and silver.
I enjoy causing trouble! >;D
My favorite kinds of meat are chicken, (fried of course!) , roast beef, and steak! (In no particular order)
My chocolate-chip pancake-eating record is 9.
I'm actually an intelligent blonde.
My favorite POTCO weapon is broadsword. (Broad noobs forever!!!)
Userboxes
| | |
| --- | --- |
| | Bobby Moon has reached Notoriety level 50 and joined the No Groggy Club! |