Template:Voice
Status: Online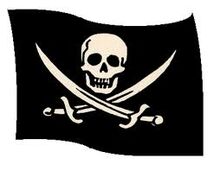 Captainjosh 98
Hi, <insert name here> to my User page! I am currently lv 38 POTCO im 13 in real. My b-day is April 6th. im Male.
My Hobbies ( In Real ) Are :
I Like to be in As mant Musicals and or Plays as possible
School -_- ( if i had a choice i would say no )
Write Plays of my Own, and or POTCO Movies
Write my own Songs
Favorite Music Genre : Classical Country and New Aged Country, and Some Classic Rock and some Rock'N'Roll! Favorite Song Artist Include :
( who i think are Kings of Music ) : Alabama
Toby Kieth
Josh Turner
Montgomery Gentry
AC/DC
Rascal Flatts
Steve Miller Band
Etc. ( i could go on forever )
Favorite Songs By Artist above :
( almost Every Alabama Song )
Courtesy of the Red, White and Blue, Mocking Bird ( Duet with Krystal Keith, Beer for my Horses ( Duet with Willie Nelson ) - Toby Keith
Would you go with me, and Long Black Train - Josh Turner
Gone, Hell Yeah, Something to be Proud of - Montgomery Gentry
Thunderstruck, Back in black, & Shook Me all night long - AC/DC
Rascal Flatts - Life is a Highway
Jungle Love, Jet Airliner, Rocking me Baby - Steve Miller Band
Etc. ( like i said, goes on forever )
Favortie Movies :
ALL POTC MOVIES!
ALL STAR WARS!
Grown ups
Old Dogs
Favorite Series :
North and South
That 70's Show
Lonesome Dove - The Series
Lonesome Dove - Outlaw Year's
Favorite Actors/Actresses
Johnny Depp
Natalie Portman
Etc.
User Rank

Captainjosh98 has the User Rank of Treasure Hunter with 4,430 Edits
Community content is available under
CC-BY-SA
unless otherwise noted.