HELLO I AM DAVID.
I LIKE VIDEO GAMES.
YOU LIKE VIDEO GAMES.
I LIKE CHAT.
YOU LIKE CHAT.
WE HAVE LOTS IN COMMON.
FEEL FREE TO TALK TO ME.
I HAVE EYES AND EARS AND AM CAPABLE OF LISTENING IF YOU WOULD LIKE TO SPEAK.
ALRIGHT BYE.
Quotes
"Remembering's dangerous. I find the past such a worrying, anxious place. "The Past Tense," I suppose you'd call it. Memory's so treacherous. One moment you're lost in a carnival of delights, with poignant childhood aromas, the flashing neon of puberty, all that sentimental candy-floss… the next, it leads you somewhere you don't want to go. Somewhere dark and cold, filled with the damp ambiguous shapes of things you'd hoped were forgotten. Memories can be vile, repulsive little brutes. Like children I suppose. But can we live without them? Memories are what our reason is based upon. If we can't face them, we deny reason itself! Although, why not? We aren't contractually tied down to rationality! There is no sanity clause! So when you find yourself locked onto an unpleasant train of thought, heading for the places in your past where the screaming is unbearable, remember there's always madness. Madness is the emergency exit… you can just step outside, and close the door on all those dreadful things that happened. You can lock them away… forever."
- Joker
"Science is't about 'why?'...It's about 'why not?'." 
- Cave Johnson
"You see, Doctor, God didn't kill that little girl. Fate didn't butcher her and destiny didn't feed her to those dogs. If God saw what any of us did that night, he didn't seem to mind. From then on I knew... God doesn't make the world this way. We do."
- Rorschach
"We do have a lot in common.
The same air, the same Earth, the same sky.
Maybe if we started looking at
what's the same instead of
always looking at what's different, ...well, who knows?"
-Meowth
"Learn from yesterday, live for today, hope for tomorrow. The important thing is not to stop questioning."
-Albert Einstein
"Boats, dangerous things."
- Boss (Saints Row Franchise)
"America will never be destroyed from the outside. If we falter and lose our freedoms, it will be because we have destroyed ourselves."
-Abraham Lincoln
"Immature is a word boring people use to describe fun people."
- Will Ferrell

"Never underestimate the determination of a kid who is time-rich and cash-poor."
-Cory Doctorow, Little Brother
David McMartin Son Of Sparrow is very active on POTCO Players Wiki!

David McMartin Son Of Sparrow is an fan of the infamous series!

POTCO STUFF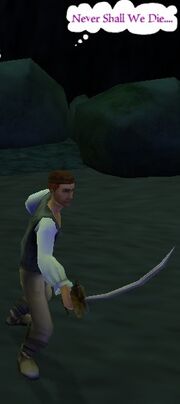 I used to be a Pirate Lord of the The 7th Brethren Court,
and I was also Pirate Prince SUPREME DICTATOR OVERLORD King of the 8th.
In real life my name is..... not vitally significant.
My Pirates of POTCO
First Pirate : David McMartin
Second Pirate: None.
Third Pirate : Nada.
Fourth Pirate : Zip.
USERBOX TIME!!!!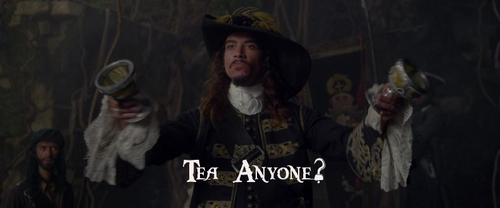 THOSE BOXES HAVE A PURPOSE