Attention! Lawrence Daggerpaine's birthday is on October 25, 2012!
GenLawrence is in the Hall Of Fame!!!
'ello <insert name here>! I am Lawrence Daggerpaine, GM of the Gen. Of Peace.
GenLawrence understands Wikia coding and can help you with an issue.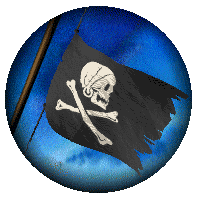 Hello, these are some of the Wikias I am on also:
Follow on Youtube!
Follow me on Facebook!
User Rank

GenLawrence has the User Rank of Terror of the High Seas with

Special:Editcount/GenLawrence

Edits
<fb:comments></fb:comments>
<tabber> About=
I am Lawrence Daggerpaine, GM of the Gen. Of Peace guild. I am a great general, but I prefer to be a Peace Maker. I live on Cortevos server with my guild and friends. Also, I am a skilled violinist.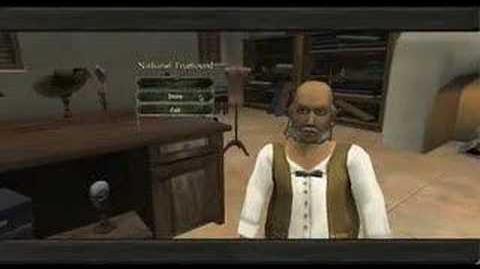 Edit |-| Pages=
Edit |-| Sayings=
"I never meant to kill. Just maime, or seriously injure."

"Cut out his tongue!"
"Shoot him AND cut out his tongue, then shoot his tongue! And cut his scraggley beard."
"There's a touch of destiny in you."
"Not all gold is silver and gold, mate."
"Welcome to the Caribbean, love."
"That's got to be the best pirate I've ever seen."
"Why is the rum always gone?"
"I love those moments. I like to wave at them as they pass by."
"Shall we seal it in blood? I mean ink."
"We go way back. Thick as thieves. Nigh inseparable we are. Were. Have been. Before."
"Now as long as you're just hanging there, pay attention. The only rules that really matter are these: what a man can do and what a man can't do. For instance, you can accept that your father was a pirate and a good man or you can't. But pirate is in your blood, boy, so you'll have to square with that some day. And me, for example, I can let you drown, but I can't bring this ship into Tortuga all by me onesies, savvy?"
"If ya don't want it. Give it back. "
"No. If we don't have the key, we can't open whatever we don't have that it unlocks. So what purpose would be served in finding whatever need be unlocked, which we don't have, without first having found the key what unlocks it? "
"Stop blowing holes in my ship! "
"No survivors? Then where do the stories come from, I wonder?"
"Well, then, I confess, it is my intention to commandeer one of these ships, pick up a crew in Tortuga, raid, pillage, plunder and otherwise pilfer my weasely black guts out."
"You cheated. "
"Pirate."
Edit |-| Userboxes=
Edit |-| Favorite Music=
|-| Gen. Of Peace=
GenLawrence is, or was selected as the Featured Article of the Week!
|-| My Personas=
---
|-| All Rights= So you must know that a lot of my pages have pictures and intresting content. Let me please clarify that some of those pictures and content are NOT mine. I do NOT claim the rights for those pictures and content, they belong to the sources that I got them from. I thank those sources for those pictures and content as well. |-| Wikia HQ=
Visitor Globe
---
Create Page
<createbox> buttonlabel=Create page width=2 editintro=Template:Create_article bgcolor=#D3D3D3 </createbox>
---
Activity Feed
---
Chat
<chat />
---
User Rank

GenLawrence has the User Rank of Terror of the High Seas with

Special:Editcount/GenLawrence

Edits