Jack Pistol understands Wikia coding and can help you with an issue.
User Rank

Jack Pistol has the User Rank of Pirate King with

Special:Editcount/Jack Pistol

Edits
Jack Pistol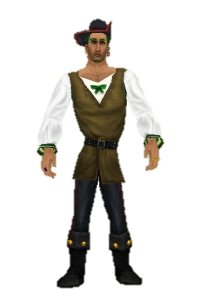 Hey,

<insert name here>

welcome to my userpage!
My name is Jack Pistol and I am an admin and an active user here on the Wiki. I have been editing since April 17 2011 and currently have Special:Editcount/Jack Pistol edits on this Wiki. I am a skilled coder and can help you with any issues you may have, just leave me a message on my talk page.
I am a level 50 player on POTCO and I have been playing the game since early 2008. I started playing my main character in September 2008 and I have mastered all my skills. I am an officer in Abnormality Guild and a regular visitor of Guines. I captain a War Brig, War Frigate and War Sloop: The Black Rogue, The Green Rebel and The Black Maelstrom respectively.
I enjoy making articles and templates on this wiki and I take part in most discussions and events. I have written a few pages and made the first fan play on the wiki. I have created and joined several Fan Groups and companies.
Like a few others, I am an activity creeper, which means I creep almost everything that happens in activity.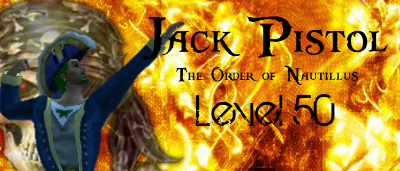 The Grim Activity Creeper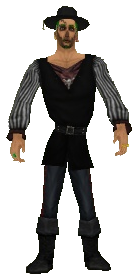 He is watching...