Parax. won Admin/Mod of the Year in 2014!
User Rank

Parax. has the User Rank of Terror of the High Seas with

Special:Editcount/Parax.

Edits
AKA
OR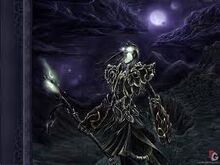 http://i70.photobucket.com/albums/i86/Kaizer13/Trippier.gif



























































































Smiley version of the US Flag.
































































































































































































































































































My army of computer people says the enemy will be in range soon.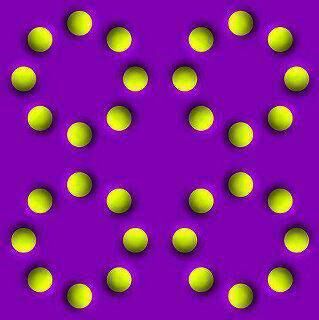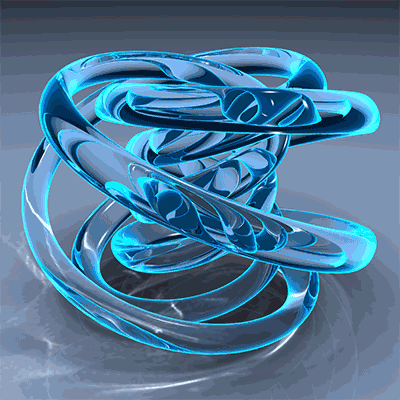 Parax.

– People have assumed many bad, but fake, things about me. I once loafed in some places/things that made me happy, where I was very content. I just wish everyone was treated equally, because I was banished because the minds of many were mere bogs. Now, most of my time, I'm forlorn.
ParaxHermit, Ecsyth, my epic Story Quest, and My epic Island


TALK

 

– Sunday, November 28 2021 (Eastern Standard Time)

My epic Word bubble. LONG LIVE HERMITISM!
About me
My favorite pages
Add links to your favorite pages on the wiki here!
Favorite page #2
Favorite page #3
My Pirates
Chris Swordbones
Seekret
Also a seeeekret
Still a seeeeekret
Royal nicknames
Me: Baron Von Shush
Stpehen: Duke Nukem
Katbluedog: Princess Adda
Lord Matthew Blastshot: Lord Cank
Jack Pistol: Lord Crump
GenLawrence: King Dink
Jack Goldwrecker.: Prince Dust
KittyNomsYou: Chef Chefie
Bill2222: Sir Lightalot
Lord Andrew Mallace: Lord Marrace
Jarod Pillagebane: Prince Poppyseed
G-man: Count Cocopaw
Jeremiah Garland: Lord Funkinghouse-McFever
Reyes De Luz (Albert Spark): Sparky the Wonderwolf (royal dog)
Davy Hookwreaker: His Royal Pancake
John Breasly: Weroance Windbag
Sven Daggersteel: Lord Buttercup
BoogieMango: Duke Digglehold
Captaingoldvane2: Maharaja Midas
Pencil-: Lord Lapiz
Jasonblade: Baron Brainless
BohemianKing: Juggles the Jester
Bobby Moon: Princess Picklesworth
David McMartin: Duke Dinklepuss
Nults McKagan: Lord Nutsly
Chris Ironshot: Jester Jinkies
Captaingoldvane2: Lord Goldilocks
Squirto19: Sir Squanto
RealBasilBrawlmonk: Professor Nuts

LONG LIVE THE ROYAL FAMILY!
Wise Words of Wisdom
Thou shalt noth insulteth Hermit or thou shalt be beaten with a stick.
Thou shalt giveth Hermit the gold.
Thou shalt taketh Hermit's advice.
Thou shalt noth toucheth the Banhammer.
Thou shalt noth toucheth Hermit's coin.
Evil gets its reward.
Thou shalt noth STEALETH THE LINES OF CHERIE xD
Thou shalt noth nometh without permission.
Thou shalt noth immpersonateth Hermit or thou shalt be beaten with a stick.
Immaturity is a part of life. Without immaturity, there's no humor. Without humor, there's no happiness. Without happiness, there is less efficiency. Thus, without efficiency, problems arise. These are my words, and Hermit is wise. Immaturity is a need. Without it, there-Ugh, Bobby peed…
Thou shalt noth feedeth the troll or thou shalt be beaten with a stick.
Thou shalt not stealeth people's work or thou shalt be beaten with a stick.
Sarcasm
You come onto here, claim something without proof, ignore our rules, call us idiots, accuse the admins of vandalism, and try to force your policies over ours. And you expect us to treat you NICELY.
It appears that disagreeing with someone and calling them out on their poor logical skills and illegitimate claims is now "bullying".
Epic quotes of Hermit
It's good to be seriously humorous, yet humorously serious.

COPY OF ANOTHER PAGE. PREPARE FOR ANNIHILATION, HUMAN

REMOVING DELETION BRAND THROUGH PAINFUL SURGERY. PLEASE REMAIN CALM.

This is a teleplay:
Hermit is standing by a door, guarding it. Two random men walk up.
Man #1: Dude, it's Hermit!
Man #2: Wow...
Man #1: I'm gonna go mess with him... He's trained to not move or react unless the need is felt.
The first man waves his hands in Hermit's face, makes air punches, and breathes in Hermit's face.
Man #1: See? I'm gonna grab his Ban Hammer now...
The man grabs the Banhammer, a weapon Hermit owns. Hermit pulls the Banhammer back and lets go of it, smashing the man head-first into a wall. The man falls to the ground, Hermit kicks the Banhammer, sending it upwards. Hermit catches it, and a blade retracts. Hermit rams it into the man, still on the ground. It sticks. After 2 full minutes of the second man staring in shock, Hermit turns to him.
Hermit: Touch the Hammer and I'll -bleep-ing kill you.
Credit goes to some guy on youtube who inspired this scene... what was his name again...?
Black Rose Legacy! Buy it today! It will kill all bacteria in your hair, make it straight, and protect you from Hermits! It is a shampoo, conditioner, floor wax, and dessert topping! Buy Black Rose Legacy now for only $19.95!
iComes mis shorts! (Translation - Eat my shorts)
Vas al infierno (great quote to say to bullies. Figure out its meaning :P)
Several Marines are being trained by Hermit. They are in a line, saluting.
Hermit: (Marching past the line)You are nothing but unorganized, grabasstic, pieces of amphibian

CENSORED

!"
This is simply something I do normally.
A plane passes overhead.
Me: -loud whistling noises, imitating a bomb-
Everyone looks around, scared.
Me: -imitates explosion-
Emperor: Fire at will, commander!
Shade: What did Will ever do to you?
KATKWAP!!!!!!! -spins-
A random guy runs up to Hermit and starts talking in leet.
"Vertical Slash, low dash, vertical slash, space, money sign, vertical slash, low dash, vertical slash, left parenthesis, vertical slash, less-than sign (|_| $|_|(|<)."
"What the hell are you saying?!"
Hermit is waiting for Samuel Harrington to come back from AFK. As he waits, he converses with Black Guard people who are surrounding Samuel. After a particularly semi-rude Black Guard member walks away, Hermit pulls out a bayonet and aims it at him.
Random member: What are you doing?
Hermit: Grocery shopping. -opens fire-
I am in an argument with a user on chat about the "you need 100 edits for chat" rule. Later, Garland asks me a question.
Garland: Parax, how did you get so many edits so quickly?
Me: I got off my rear. I dropped the burger. And I got to work.
Keira, Garland, JeffreyBlasthawk, and G-man burst out laughing.
Cherie, Enrique, and I are on Tormenta, leveling and looting. A noob, known as George Redrage, lvl 46, guild "Ocean Warlords," starts harassing her when asked to leave. After several snide comments from him…
Me: Lemme guess… 360lb… 5/10 vision, requiring ludicrously large glasses… Grade F student… and life is pathetic enough to require attention on an online game…
George: ur ignored. -ragequit-
Chat. Peter Coalvane asks what we'd do if our toaster gave us Leia's message from Star Wars Episode 4
Me: I'd scream, "HOLY BALLS," followed by, "Eh," then I'd take the toast, eat it, shrug, and walk off.
Chat. We're all talking about seeeeekret stuff.
Basil Brawlmonk: Good luck yor Hineyis
I mean hinus
John Breasly: Highness? xD
Basil Brawlmonk: Spellcheck is so annoying
Me: O_O Oh god… Hinus is ass-skin.
Everyone bursts out laughing.
Epic fight moments with Hermit
A pirate throws a dagger at Hermit. Hermit catches the dagger and throws it back. The dagger stabs the opponent in the neck.
Someone tries to punch Hermit. Hermit grabs his wrist, twists it, and kicks him in the groin.
Someone shoots at Hermit. Since Hermit can only die by cursed weapons, he lives. The opponent throws the gun at Hermit, who catches it, and throws it back. It hits the opponent, who falls off a ledge to his death.
Hermit fights somebody on a cliff edge. He shoots his opponent in the shoulder with his own gun, and throws it at him, sending him off the cliff.
Someone tries to kick Hermit in the face. Hermit catches the foot with a perfectly-timed bite. Hermit bites harder, holds the victim in one place, and with his mouth, pulls the foot off.
Someone tries to cut Hermit. Hermit catches the opponent's hand, and pushes back, making him hit himself over and over. Hermit then drop-kicks him.
Hermit uses a Bayonet. He pulls it backwards to prepare for a stab, hitting someone behind him with the butt of the gun. Hermit stabs the person in front of him, then turns around to stab his previous victim.
Someone tries to stab Hermit with a dagger. Hermit catches his hand, and makes him stab himself in the groin several times.
Hermit: "Haha! Not so proud anymore, eh?"
Hermit runs at someone. The person throws a dagger at Hermit, who catches it, spins counter-clockwise, hitting someone with his fist on accident, and stabs his opponent.
Someone throws a grenade at Hermit. Hermit catches it, lights the fuse, and throws it back.
Someone shoots Hermit in the head. He spits the bullet out and shoots the person with his gun.
Your heart monitor of before, during, and after annoying Hermit
Before: /\___/\___/\___/\
During: /\/\/\/\/\/\/\/\/\/\/\/\/\
After:__________________________________________________________
Noobs
What do you think of noobs? There are so many I can think of... Examples
"Emily" level 50, in the guild Movers and Shakers. Pathetic childish behavior, throwing temper tantrums because she couldn't control us, and acting like an utter child... I was with some guild members in the Mines a half hour ago. We came across her other pirate, and she demanded that we leave, as well as accusing us of Rep stealing (O_o)when all we were doing is hunting cursed blades. We refused, and she angrily left. She came back as Emily, and then started stalking us through the Mines, killing the ghosts we were attacking before we could attack them, simply to annoy us. She wasn't in for the Rep or loot, she just wanted to irritate us. When I got a feeling she was that person, she admitted it, and started blaming us and adopted a "poor me" behavior. She repeatedly insulted us, treated us like little kids, and claimed to be a mature adult with kids. Heh, if she's any older than 4, I'll just die laughing. She's either 4 years old or one sad adult. We did take screenshots, but the ones I got weren't that good. If you were there, you would just laugh. We label this movie "The Keyboard Warrior". She acted like she controlled the Mines, and that we needed permission to enter xD... she acts like a child in Pre-K being asked to share the crayons.
Sam Seaeagle: Level 49, of Legendary Return. Found at Darkhart. I was with Skull, and Sam screamed at us because we were "loot stealers". Acted like a little 10 year old, screamed in caps, pretended to be a tough guy.
Will: Level 35, of Pirate Guild 827768. Perverted child. Constantly rammed into the back of my character and Cherie while screaming, "YES! YES!!!" Disney really needs some sort of option for what people DO. Seriously…
Me gallery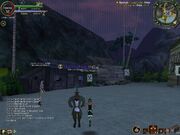 Fight template
Undecided!

Two awesome characters! Two cursed pirates duke it out! Sword vs. Scythe! Who will win?! YOU DECIDE

Votes for Chris Swordbones

Go Hermit!--

Shade

17:19, March 20, 2011 (UTC)
Go! ~ ~\~Simon Treasurehawk~/~







Anonymous votes

Votes for Ecsyth

Anonymous votes