This is an Administrative Blog!
Please do not spam this page with unnecessary comments.
NOTE: Spamming on this blog will result in
a warning and deletion of comment.
                                                                   *VOTING IS NOW CLOSED*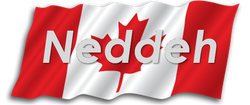 So, as made official by Mr. President Parax, here is the blog for the 1st Annual, 2014 User Awards! You nominated people, now it's time for you to vote.
Schedule
Nominations: December 7th ~ December 9th 
Voting: December 9th ~ December 16th, 11:59 PM PST 
Winners: December 17th
Voting
Due to some interesting analytics on KwikSurveys, the voting is now comment based. You cannot vote for yourself. You cannot use a sockpuppet to vote.
Please structure your votes into one comment.
Write in votes are allowed. Write ins will not be accepted if: they are obviously meant as troll nominations. Or, if said person has already nominated one user via write in. You can nominate only one write in candidate.
You can change your vote a MAXIMUM of 3 times.
User of the Year Re-vote
Nominees
Page Banners
These are Page Banners if you were Nominated/Won an award! 
Note: By being nominated you automatically give Captain Ned Edgewalker the right to edit your User Page to add one of the page banners. If you would like the page banner somewhere else, please state so. If you do not want the page banner, please state so.

Captain Ned Edgewalker won User of the Year in 2014!

Captain Ned Edgewalker was nominated for User of the Year in 2014!