As much as I'm sad to say it, my excitement to participate in this wiki, as I'm sure many others can relate to, has gone from a flame to a slowly flickering spark, and that spark I believe is finally going out. It's been a long time. I've made friends here, had arguments, and more but either way I want to thank you guys for the memory. 
It's been a long time since June-or-whatever in a couple years back when I joined this wiki, and we've all had a lot of experiences since then. Many good, some bad. I know I had some I'll never forget. 
I want to thank you all for the memories. Many friends I've made here, and many friends I'll soon bid farewell. I, Jarod Pillagebane, hereby resign all administrative duties on this wiki, as muich as I enjoyed them. When I had time for them. 
Now I know many of you probably hate me for putting this off for longer than I should have, but all things end, eventually. However, their memories don't, and I thank you all for the great ones you have given me.
Notes
I want to thank everyone for giving me such good memories. I also want to know how many of you milk-drinkers here will be joining me on ESO... (I'm gonna be a Nord myself :3).
On a more serious note, I'm glad I've had these experiences and I come back a wiser person having them, and I hope whoever succeeds me as an administrator will be able to do what I was not. My resignation is effective immediately and I resign all my user rights to be removed on request.
So as the saying goes, 'Some things are for the best,' and I believe this is. POTCO simply doesnt attract my interest anymore as I'm sure many of you can agree with. I'll check in occasionally but don't expect me to stay long. I hope you all may have great lives and do great things.
The Road goes ever on and on

Down from the door where it began.

Now far ahead the Road has gone,

And I must follow, if I can

Pursuing it with weary feet,

Until it joins some larger way,

Where many paths and errands meet.

And whither then? I cannot say.
Farewell to you all!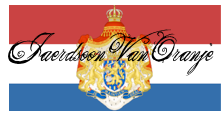 03:48, August 1, 2013 (UTC)
Community content is available under
CC-BY-SA
unless otherwise noted.