This Election shall be held from today to the 6th of November of this glorious year of 1745.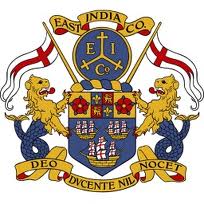 Rules for Candidates
Must of served in the EITC some part of their life.
Must be a Loyal to the British Crown of Empire.
Must have pants... o_o
Must own Land.
Must have Military experience
All must of worn a wig in some part of their life.
Must have held a rank higher than Lt. during their time or present time in service.
Must remain in the Main British Guild and cannot be associated with Elite Co. Marines, or any other Rebel guilds.
Must have served at least 10 months in the EITC/British Military
Candidates must nominate themselves to run.
Must prepare a blog to talk about their wishes, plans, reforms, ideas, etc, etc explaining why they choose to run, why they joined the EITC/British Military, and what they plan to do if chosen.
After Top 2 Winners are chosen, His Majesty shall choose one of the two to become Lord Governor of the East India Trading Company.
Voters for each Candidate and candidates themselves must have more than 100 edits and must be a Citizen, Loyalist, Colonist, Soldier, or something relating the Great Britain.
Candidates must run clean elections and only politically fighting others.
You cannot vote for Greasescarlet......... Goldvane...
Elections will end at the end of November 6th, 1745 (2012) :P
If you choose to vote you must vote from the Candidates list below.
Candidates
Maxamillion

Blake

William Brawlmartin

Ishamel

Richard Sternsilver
Maxamillion
Grunt

Richard Luther (BoogieMango)

Princess Carly of Ireland

Christopher Ironshot

Jason Blademorgan
Blake
Tyler Crossbones

Basil Brawlmonk
William Brawlmartin
Ishamel
Richard Sternsilver
Jason Shiprat
Cast Votes in Comments
From the desk of the Prime Minister,

Community content is available under
CC-BY-SA
unless otherwise noted.