Please use the button bellow when leaving me a message, not the one present by default!
---
Minecraft Server
Hello, Bator!!! It is me, William. Yellowbones? Anyways, I joined Minecraft yesterday, and was wondering if I could join your server? If so, message me back the server info and I will see soon! 67.235.234.163
CHAT ROOM 50 EDIT REGULATION PETITION!!!!!
http://potcoplayers.wikia.com/wiki/Chat_Requirement_Petition#Petition_Names:
IF YOU WANT YOUR VOICE HEARD ABOUT THE 50 EDIT REGULATION SIGN YOUR NAME....BE HEARD BY THE ADMINS...LOL
Group Manager
Can you give me an example of a permissions file with Group Manager? Onl the groups.yml please
Re:Some Things
( I am sending you a message here because the email thing had an "error" ) Ok, I will talk with the team about Benjy, but what is it exactly that you want me to tell them about your cleanup idea?

15:18, November 9, 2012 (UTC)
0_o What about me?
IP for Server
This is the IP for Sharpe's server, the one that alot of the Minecraft players on this Wiki play on.
Here's the IP:
199.241.138.148:25590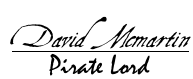 Re:Verbatim
Done.
Community content is available under
CC-BY-SA
unless otherwise noted.