Archive of Previous Talk Pages
I am Nults McKagan, formerly known on here as "Richard Cannonwalker." This is my talk page, where you may leave me a message if I'm not online and wait for me to respond (unlikely, but the option is still there).
In order to keep things organized (unlike my archived talk page), I'd like to request that you do the following when you leave a message:
Always sign your posts, preferably without any kind of crazy complex coding signatures. I still like to use visual mode, thank you very much.
ALWAYS make your post heading with."Heading 2." A bunch of people on the archived talk page used Heading 3 and it looks horrendous.
do u du the drugs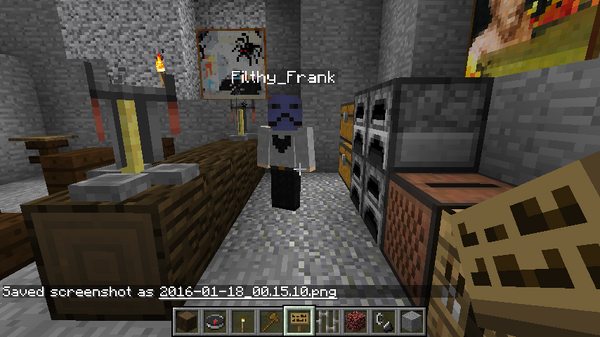 Kingdom Inquiry :
Hello, I'm Giovanni Diavolo, formerly known as " Eric MacHawk. "
In the original " PoTCO " game, I was always used as a sort of a cross between diplomat and warlord of royalty, and thoroughly enjoyed it. I always thought it was incredible how players, like me, could conjure up so much power and influence. But alas, since I was in the dreaded thing we call " school " at the time of closing of PoTCO, I never had the time nor resources to become such extravagant ruler. However, since I am out of the hellish place, and TLOPO  is still young, there must be kingdoms that are open for the taking and need a ruler. :-)
If you could message me with any kingdoms that you think would need a ruler, that'd be absolutely great!
Giovanni Diavolo (talk) 15:48, March 14, 2017 (UTC) Giovanni Diavolo
Warning of Inactivity
Warning of Inactivity
Per the wiki ISP, wiki staff who have not made a non-minor edit in four weeks are to receive their first and only warning of impending removal should their inactivity persist. Your last edit was June 4th of this year. Should you not return within 1 week of this notice, you may be subject to demotion.
If you are demoted and return shortly thereafter, your repromotion may be considered via a simple staff vote.


02:40, July 8, 2017 (UTC)
Community content is available under
CC-BY-SA
unless otherwise noted.