Welcome to Lord Leon's Talk Page:
Hello everyone, and welcome to my Talk Page! Thank you for taking the time to visit "it", and I hope you 'enjoy your stay'.
While on my talk page, there are few simple and easy "rules" and regulations I'd like you to follow.
They go as listed:
Make sure to say/use kind words ONLY when editing this talk page
Tell me in great detail if something occurs that you feel I NEED to know about
Make SURE to use your signature, else I won't know who to respond to
And, I guess, TRY to have fun editing!
Prince Leon of England

Your Chat Ban
We are banning you from Chat for 1 week because of Annoying other users, being rude, insulting/offending users before I came on..

You have unacceptably violated the general Rules of The Pirates Online Players Wiki Chat. For this reason you have been banned from Chat for 1 week . Any disruptive behavior on the wiki relating to this block may result in an on-wiki block.
RE:
No i'm sorry, you weren't following the rules. You were disrupting chat before I came on. When I did come on, you basically insulted me, and spammed. You expect to get away doing that to a chat mod? If you do THAT to me, who knows how badly you treated people on chat before I came on.
And if you keep acting this way, you obviously don't deserve on chat, which means I'd need to increase your ban.
Reply
GO ISHAMEL GO ISHAMEL GO ISHAMEL GO ISHAMEL GO ISHAMEL GO ISHAMEL GO ISHAMEL GO ISHAMEL GO ISHAMEL GO ISHAMEL GO ISHAMEL GO ISHAMEL GO ISHAMEL GO ISHAMEL GO ISHAMEL GO ISHAMEL GO ISHAMEL GO ISHAMEL GO ISHAMEL GO ISHAMEL GO ISHAMEL.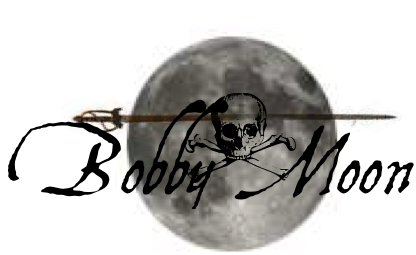 Final Warning
I have discussed this issue with other admins and members of the community and we have made a decision. 
I am giving you a strike for your general bad beahviour, including harassment, insulting, disrespecting users of the community, instigating fights and trying to dodge a chat ban. This strike will serve as your final warning from us, and should you continue with this bad behaviour we will either ban you or make a ban request. The ban will be infinite, as you have had many chances and you were actually supposed to be infinitely banned as per John's request a while back.
Do not try and fight this, this is our decision and this is what is going to happen. People are sick of your attitude and your condescending tone to everyone, who you deem as not worthy based on their wealth. People get more and more upset, even when you simply talk about it, not only attack them because of it. We do not need a constant reminder, as we are well aware. I am warning you now, that if you continue to brag about your wealth people will get upset and argue with you. Do not try and instigate arguments, even indirectly with this, as we have all had enough.
Consider this an act of leniency, as many people were demanding your immediate ban.
Community content is available under
CC-BY-SA
unless otherwise noted.