Hi there, LeonTheThird!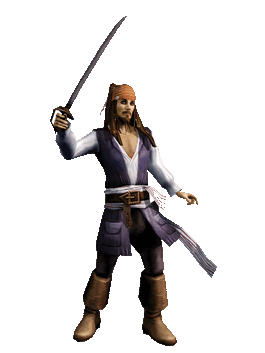 Welcome to Pirates Online Players Wiki, and thank you for your contribution to the William Badhawk page! There's a lot to do around here, so we hope you'll stay with us and make many more improvements.
First, Please Please read the New Users Guide and The Code!
Be sure to read the Rules before editing.
Wiki Activity is a great next stop, because you can see what other people are editing right this minute, and where you can help.
After this, there's tons more you can do!
Make a Page about your Pirate or guild!
Write Stories about POTCO or make up characters!
Need help? Ask An Admin!!! We have several admins here, and they are all willing to help you!

It's good to have you here, and we look forward to plundering with you!

Please leave a message on my talk page if I can help with anything! -- Jack Pistol (Talk) 14:31, June 8, 2012
Welcome
Leon!
Welcome to the Wiki! We are glad to have you. Please do leave a message on my talk page as I am usually active here like 24/7 O_O. There is much to do, but first:
Rules Outline
On Chat you must have 100 edits, 50 must be to pages. (Main Spce) No Spam
You may only say Crap, Hell, Damn, and Bastard do not use any other words
You may not claim countries, even if they arent already claimed.
Do not reference inappropriate things
Do not cause drama

I hope you enjoy it here!
Your Wiki Mentor,
Emperor Albert Spark I Of Romania 14:39, June 8, 2012 (UTC)
My other account
Meet my other acct now plz, where are you? My dad is on my normal acct.
Zeke (aka SokkaZukoAang
Cafe Wiki
Hey Leon! You should join this wiki. We need more users :P
http://piratesonlineplayerscafe.wikia.com/wiki/~_Pirates_Online_Players_Cafe_~_Wiki
It's a wiki Keira made. I'm an Admin.
SokkaZukoAang AKA Zeke
Hey man, i havent seen you in a while. Where ya been?
Community content is available under
CC-BY-SA
unless otherwise noted.