Leave a message at the bottom of my page to talk to me! I'll answer as soon as I get on!
Thanks for the message. (Nice template too.)
But I don't intend to stay long. I just wanted to see if GenLawrence wanted to guest star, and then I'll be leaving. I just came here because I saw in his videos he played pirates online, and I was hoping he was here.
-Night Owl
Sorry if I was on chat, I really didn't mean to click there. I did it accidently and then had to go away. Can you unban me please. I will not make the same mistake again. My apologizes, once more. Reply me on my talk page. Thank you for understanding.
John Raidfox (talk) 16:03, September 9, 2012 (UTC) John Raidfox
Whiteboy
Its not spam i had a good intention to post my pirates picture on it and i had some stuff for it.
Step, maybe we can restore the page if he renames it to his pirate's name.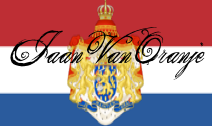 23:05, September 26, 2012 (UTC)
I'll restore it, rename it to your pirate's name and remove the futuristic content Stpehen Was HereHello
...
Here you go:
Hey Doctor
Uh... William Brawlmartin has said "bitch" three times in chat. He said it twice yesterday, and never stopped. I think it should be a ban, or three strikes?
Thanks,
Vote on Marcs Halloween background
http://potcoplayers.wikia.com/wiki/User_blog:Marc_Cannonshot/Vote!_New_October/Halloween_wiki_background
Please vote on my background <insert name here>

My page
I never requested that this page to be deleted: http://potcoplayers.wikia.com/wiki/Mustafa_Singi_Beljeet_Aabheer_Ibn_Radhakrishna
Please restore it as I cherished it.

Mess
I notice some accounts have been trolling in the logs. I should have waited longer in chat last night after I banned JadeyPants, but I was really tired. Sorry I wasn't there to stop it. Do you think it's Pearson trolling over the Spain thing?

15:56, November 19, 2012 (UTC)
Pearson says that it was Basil Brawlmonk posing as him. However, I've just noticed that Matthew O'malley is saying that Pearson did in fact do it.
Hello:
You forgot to add me to the Chat Ban list.
Prince Leon of England

exchooz me
Parax.

– People have assumed many bad, but fake, things about me. I once loafed in some places/things that made me happy, where I was very content. I just wish everyone was treated equally, because I was banished because the minds of many were mere bogs. Now, most of my time, I'm forlorn.
ParaxHermit, Ecsyth, my epic Story Quest, and My epic Island


TALK

 

– Monday, September 21 2020 (Eastern Standard Time)

um exchooz me, but i demand my blog bak. u r violating my rites az a us sitizun and imperializeen ur beleefs on me. u may not think it iz funny but dat iz only u. plz restor it or i call the polees.
Here
Think you might enjoy this.  Thank me later.
http://potcoplayers.wikia.com/wiki/User_blog:DanGames/VERY_IMPORTANT_PLEASE_READ
-Dan
Have you felt it?
Hey

Community content is available under
CC-BY-SA
unless otherwise noted.