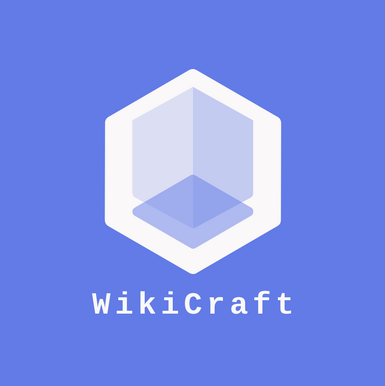 WikiCraft is a Minecraft server hosted and created by Ned Edgewalker. WikiCraft is currently running Spigot version 1.12.2 and is hosted in Montréal, Québec, Canada with BisectHosting. WikiCraft was created in June 2018 after Neds' server project, Desistance, was cancelled due to various factors and was originally hosted on MCProHosting using the same server license as Desistance. WikiCraft is an invite-only server.
WikiCraft has had four different iterations, and is currently on version 3.0, which launched on March 31st, 2019.
The first iteration (known as version 0) of the server was a creative-only world which lasted just over a month. Version 1.0 was launched on August 18th, 2018 and ran vanilla Minecraft 1.12.2, and was hosted in Toronto, Ontario with MCProHosting. Version 2.0 was launched on November 25th, 2018 and ran vanilla Minecraft 1.13.1.
Members
Administration
Players
Rose Beckett
Isaiah Avarica
Charles Battlewalker
Sharple (inactive)
Former Players
Civilizations
Dreiton - Dreiton has eight citizens and was founded by Cannonwalker and Ned Edgewalker on March 31st, 2019. Dreiton comprises most of the current population of WikiCraft.
Oculita - Oculita has two citizens and was founded by Isaiah Avarica and Charles Battlewalker on December 30, 2019. It is the newest and second largest town on WikiCraft.
Plugins
EssentialsX
ChairsReloaded
Magic
mcMMO
Brewery
EggCatcher
WorldEdit (admins only)
WorldGuard (admins only)