Basic Info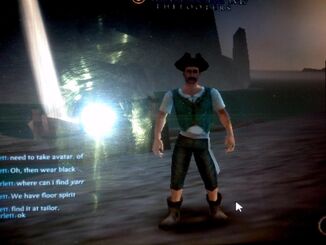 Will Greasescarlett is the Guildmaster of THE LOOTERS and is a former member of EVIL REBEL. He is also an Unlimited Access Player. His friends list is currently full. His best friend on Potco is Johnny (Who is dead). Will wears his Favorite Clothing on Abassa and in Spain. While he spends most time chatting on Tortuga, Abassa, many will see him around Raven's Cove as well.You can also see him in his housNe at Padres Volcano Town.
I am Lord of
Glitchmerica
Scarletmerica
Isla Lootera
Lootery Author!
Will Greasescarlett is also famous for making the Looters of the Caribbean Series.Looters of the Caribbean is about pirates that call themselves Looters of the Caribbean.Will is also planning to make this a movie by CaribbeanWorks.
Birthday
His birthday(on Pirates Online) is June 20, 2012. The date that Will made his pirate!
It will soon be his birthday! Make sure to wish him a Happy Birthday on June 20, 2012!
Community content is available under
CC-BY-SA
unless otherwise noted.